Posted on
By HOTHOT Radiators - HOTHOT Exclusive, s.r.o.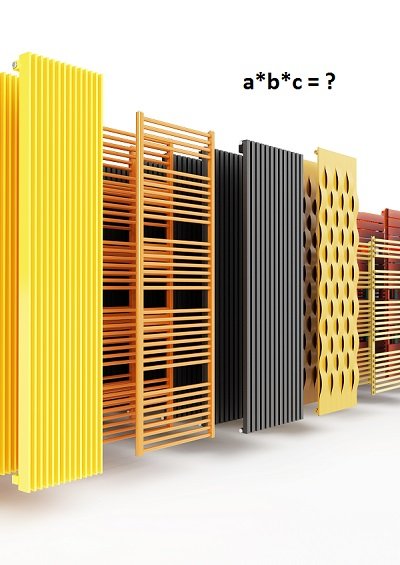 Do you like a certain type of radiator do you need to know what heat output it should have? When you decide upon your radiator, you should always think about the location of the radiator (into which room you want it). Also there is a difference in temperatures which you need in different rooms. E.g. in the bathroom the temperature should be higher than in the hall or bedroom.
In general, rooms where you spend the most time and where you relax, should be heated more (20°C) than for example stairs (15°C). Evidently the highest temperature should be in the bathroom (24°C), which should be heated quickly. On the contrary, in the toilet such a temperature is too high.
Also, it is very important to bear in mind the materials that your house is built from. There is a difference in types of mansory and isolation, because each of them has a certain (not the same) ability to conserve heat. The best solution for you is to co-operate with an architect or project engineer.
Don't forget the fact that in big, walk-through rooms, you should have heaters with a higher heating output. In some rooms it is better to place more than one heater. It also gives you more space for your creativity, as regards of colours and shapes.
After consideration of all these factors, you can easily calculate the required heat output for your radiator. You need to know 3 dimensions: the height, width, and length of the room where the heater will be located. You need to multiply these 3 dimensions, and the result is the volume of the room. Finally, you multiple this result by 50W, and the final result is the approximate heating output that you will need. For example: entrance hall with the dimensions – length 5m, width 2.3m, and height 2.2m has a volume of 5x2.3x2.2 = 25.3m3 (the volume of room) x 50 = 1265W. In this case, you should look for a radiator with a heat output 1265W, with the most common temperature of 75/65/20°C.
Bear in mind that this heat output is only estimated, and it is not fixed. Ask a specialist for advice.