Posted on
By HOTHOT Radiators - HOTHOT Exclusive, s.r.o.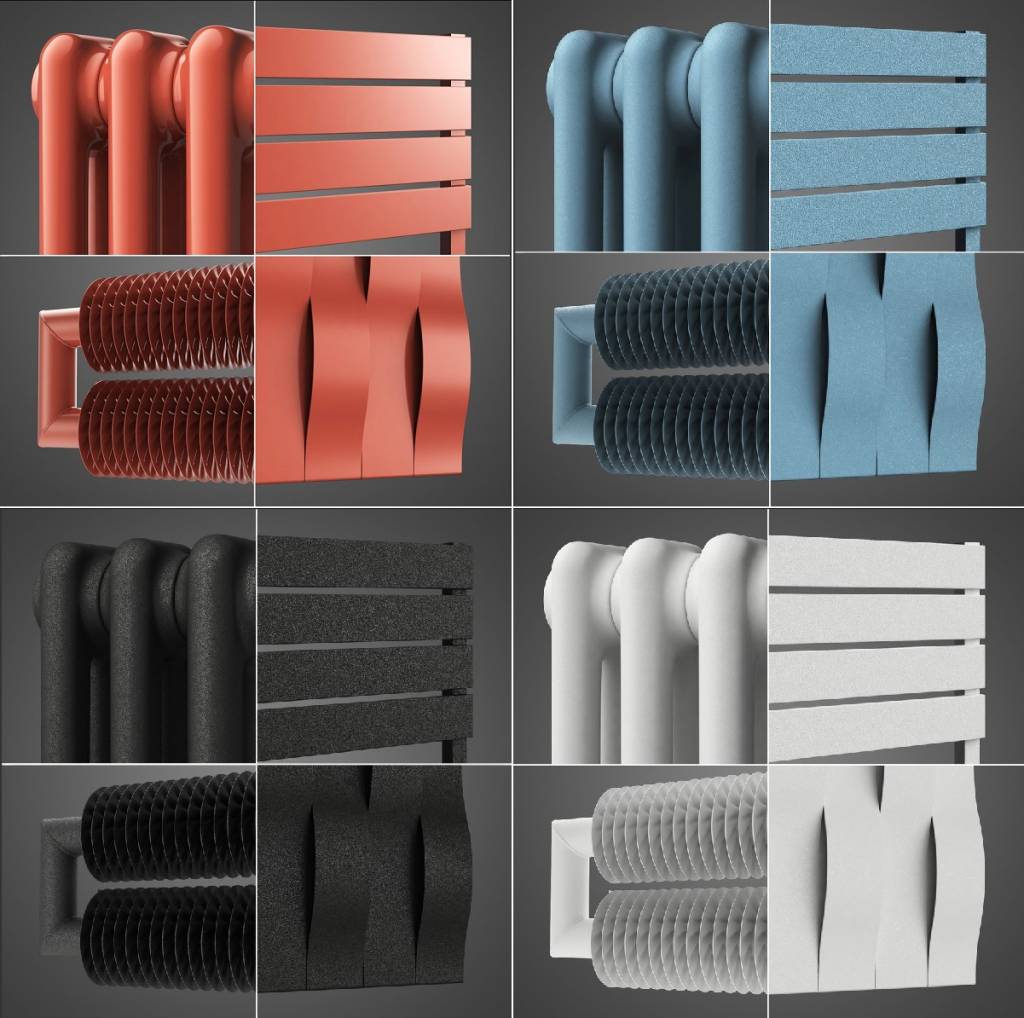 Colors are important part in our home interiors.
Colors can be used as a mood – lifting design tool that affect not only room design but also our feelings. Some colors are stimulating, other sooting. It is not only the color but its intensity what affect you the most. To determine which color to paint your home, consult it with all housemates. Everybody should feel comfortable.
A few basic color rules:
Donˋt choose colour because of the design trends. You are choosing color for a few years, so match the trend colors for accessories. They can be easily changed.
Use a neutral colour for a bigger surface, you will easily math the rest of the interior.
Bright colors are suitable for accessories or some furniture, eg. couch, sofa, beds, curtains, decorating accessories or for radiators.
The basic rule of painting: less is more. The room in two or three colour is elegant and balanced. A wide variety of colours can look like kitsch.
Dark colors detract from the light and make the room smaller. The opossite effect have light colors.
Warm colors are optimistic and add energy. Cold colors are calming.
Room enlarging colors are light and ideally match the dark floor.
Firstly calculate the necessary amount of the paint and then buy it. Sometimes the same color from the same producer can be in a little different shade. The difference can be visible on a bigger surface.
Home decorators recommend to choose the neutral color shades on the walls. The diversity of colors can be used for accessories, furniture or other decoration. The best solution is to choose two colors and their shades.
The color wheel is an interesting tool that combines red, yellow and blue color.

Analogous colors are any three colors which are side by side on a 12 part color wheel.
Complementary colors are any two colors which are directly opposite each other, such as red and green and red-purple and yellow-green.
What colors say about us? The color meaning of white is purity and wholeness. White goes with deep and dark colors. Too much white can cause feelings of isolation and emptiness. The color beige is neutral. It is suitable for interiors decoration. Elegant natural color, that is calm and relaxing. Red is the color of energy. It's the color of passionate love, seduction, danger, anger, and adventure. This color is suitable for accessories. On bigger surface can look violently. Neutral grey match any color. It is easy to combine it with any accessories. Yellow is the color of the mind and the intellect. It is optimistic and cheerful and home designers recommend yellow color to dark rooms. Violet is mystical color. Can be used in bedrooms walls. Green color is the color of the nature and symbolizes hope, regeneration and healthy lifestyle. Too much of green color can also cause laziness. The dark shade of green is luxurious. The color brown relates to a comfortable home and safety. It evokes wood. Goes with beige. Orange is vibrant. It's hot, healthy, fruity and engaging – you can use it for places where you meet with family and friends. But it can also be abrasive and crass. The color black relates to the hidden, the secretive and the unknown, and as a result it creates an air of mystery and luxury. Black looks official, suitable for reception, entrance hall or office. Blue color relates to peace and create positive feelings. But too much blue color can look cold. Pink is the color of emotion. Suitable into bedroom or childrens room.
There are many ways how to create interior where you will feel comfortable. The way of colors is one of them.