Posted on
By HOTHOT Radiators - HOTHOT Exclusive, s.r.o.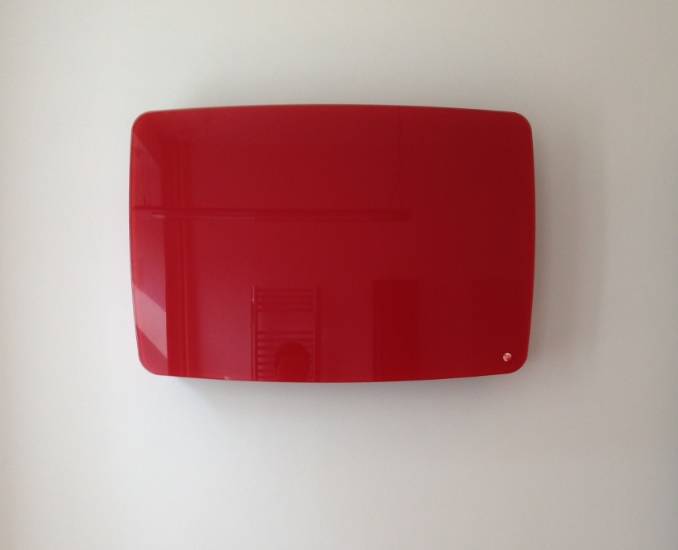 Would you like to buy designer glass radiator? Do you have questions about mounting and connection of this horizontal radiator into central heating system? You can find answer for your questions right here. We took photos and made video from glass radiator installation. Crystal Line Round – glass radiator with dimensions 625/930mm was installed in our Showroom in Brno.
The glass radiator (Crystal Line Round) consisit of four parts – supporting metal sheet, exchanger, glass cover and brackets. This radiator has more parts so it offers more options of connection and heat output (there can be three types of exchanger). You can turn the exchanger on left or right, so the connection can be also on left or right. Just pay attention to input of hot water – see picture below.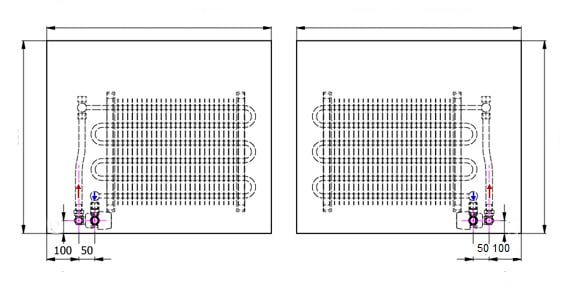 Exchanger of the glass radiator, two options of connection
If the location of hot and cold water is opposite than in the picture above, it is necessary to use two flexible pipes and cross them.
Before mounting on the wall we recommend to put the valve on exchanger and supporting metal sheet and put it on the wall to make marks where exactly to mount the radiator so it can be easily connected.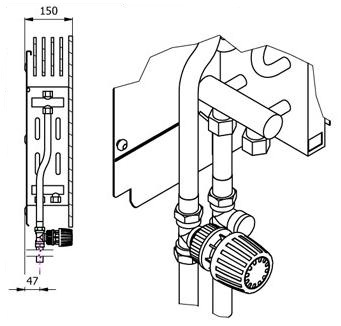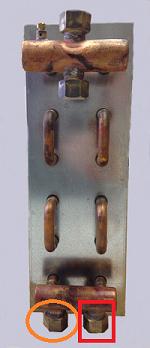 The exchanger has 2 outputs - G 1/2" and you can choose what suits more into the central heating system
The installation of the glass radiator is as following:
1. Mounting the supporting metal sheet on the wall.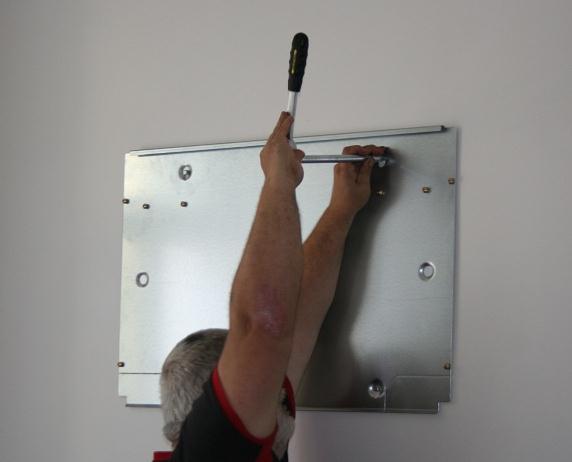 2. Then we mount the exchanger on the supporting metal sheet. Options of exchanger are 2 rows, 4 rows or 6 rows. The more rows the bigger heat output.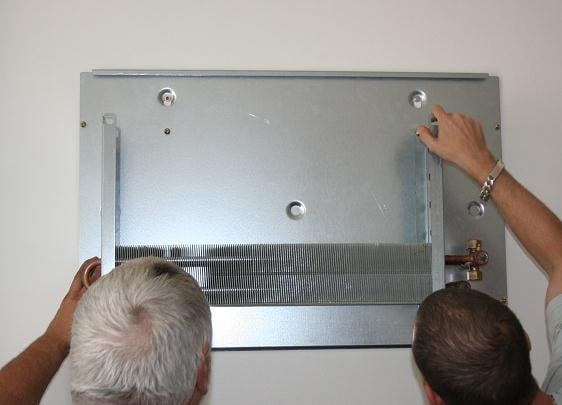 3. The heat specialist or plumber will connect the radiator. This radiator with glass cover has no exact connection span. It can be 50mm or bigger. The connection span can be adjusted by flexible pipe that your plumber or heat specialist will supply. The radiator can be connected to pipes going from the wall or floor. Or the connection and the valve can be hidden behind the glass cover.
Connection options of designer radiator with coloured glass: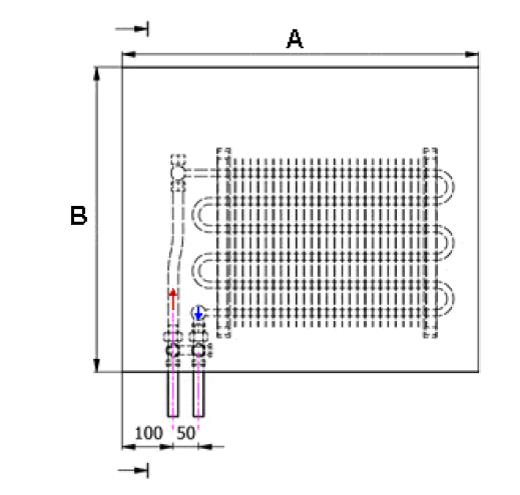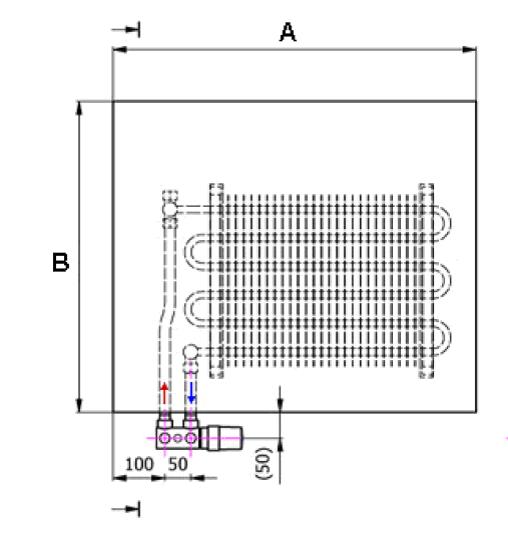 Finally you can put the glass cover on the exchanger. We offer glass covers in six colours: vanilla, cool ice, red chilli, grass green, steel gray and night sky – black.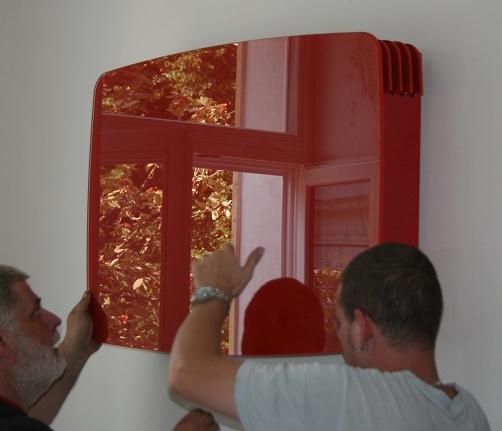 You can find the video of glass radiator installation here.
However we recommend to contact plumber or heat specialist as they connect the radiator to central heating system.